Speaker Bios
Keynote Speaker: Rubens Ricupero
Rubens Ricupero was UNCTAD´s fifth Secretary-General from September 1995 to September 2004. Previously, during a long career with the Brazilian government, he was Minister of the Environment and Amazonian Affairs, before becoming Minister of Finance in 1994, where he supervised the launching of the Brazilian economic stabilisation programme.
His diplomatic posts have included Ambassador and Permanent Representative to the United Nations in Geneva (1987-1991); Ambassador to the United States of America (1991-1993); and Ambassador to Italy (1995). At GATT between 1989 and 1991, he served as Chairman of the GATT Council of Representatives; Chairman of the GATT Contracting Parties; Chairman of the GATT Committee on Trade and Development; and Chairman and Spokesman of the GATT Informal Group of Developing Countries. Mr. Ricupero also headed the Brazilian delegations to the United Nations Commission on Human Rights and the Conference on Disarmament, both in Geneva, and served as Chairman of the Finance Committee at the United Nations Conference on Environment and Development, Rio de Janeiro, 1992. He was a Professor of Theory of International Relations at the University of Brasília from 1979 to 1995 and Professor of History of Brazilian Diplomatic Relations at the Rio Branco Institute from 1980 to 1995. He is the author of several books and essays on international relations, economic development problems, and international trade and diplomatic history.
---
Dean Sergio Guerra, Fundação Getulio Vargas (Rio de Janeiro)
Visiting Researcher from Yale Law School. Post-Doctorate in Public Administration at the Brazilian School of Public and Business Administration (FGV/EBAPE). Doctor in economic law from Universidade Gama Filho (UGF). Master in Law from the Candido Mendes University (UCAM). Full Professor of Administrative Law and Director of the Rio de Janeiro Law School of Fundação Getulio Vargas (FGV Direito Rio). Coordinator of the International Business Law Course at the University of California (Irvine). Ambassador to Brazil at Yale University. Editor of the Administrative Law Journal (RDA). Consultant of the Federal Council of the OAB in the Special Commission of Works, Concessions and Control of Public Administration. Legal Consultant of the OAB/RJ in the Public Law Commission. Member of the State Coordination of Brazil-China Relations at OAB-RJ. He has 35 years of professional experience, with an emphasis on administrative, regulatory and environmental law, working mainly on the following topics: regulatory agencies, regulation of public services, infrastructure and economic activities, contracts and administrative processes, PPP, arbitration and public administration control. Author of several books and legal articles.
---
Claudia Valeggia, Professor of Anthropology, Yale University
My work is primarily concerned with the interactions between human reproductive biology and the ecological and cultural context in which it develops. My research program takes a biosocial and situated approach, that is, the interplay between biology, society, and culture takes a central role in interpreting lived experience of humans.
Some of the topics I have explored are the correlates of the return to postpartum fecundity, the variation in reproductive hormonal levels within and between women in relation to environmental variables, growth and development patterns in infants and children, and variation in male and female life history in populations experiencing drastic lifestyle changes. My research interests include human reproductive ecology, reproductive endocrinology, maternal and child health, and health of indigenous people in Latin America.
I am originally from Argentina, from where I received my degree in biology. I got my PhD from the University of California, Davis in 1996.  I then went on to do a postdoc at Harvard University and in 2005 I joined the Department of Anthropology at Penn. In 2014, I moved to Yale University where I am a professor in the Department of Anthropology.
---
Kenneth David Jackson, Professor of Portuguese, Yale University
He specializes in Portuguese and Brazilian literatures, modernist movements in literature and other arts, Portuguese literature and culture in Asia, poetry, music, and ethnography. His book Machado de Assis: A Literary Life was released by Yale UP in 2015. Others include Adverse Genres in Fernando Pessoa (Oxford UP, 2010), the Oxford Anthology of the Brazilian Short Story (2006), Haroldo de Campos: A Dialogue with the Brazilian Concrete Poet (University of Oxford 2005), Joaquim Nabuco e Yale (Rio de Janeiro, 2011) and Joaquim Nabuco na República (with Ângela Alonso, Rio de Janeiro, 2012). He is co-translator of Industrial Park (1993) by Patrícia Galvão and Seraphim Grosse Pointe (1979) by Oswald de Andrade. His CD-ROM "Luís de Camões and the First Edition of The Lusiads, 1572" was produced by Portuguese Literary & Cultural Studies journal of the University of Massachusetts-Dartmouth in 2003. Other publications include a photograph album, A Hidden Presence: 500 Years of Portuguese Culture in India and Sri Lanka (Macau, CCPD, 1995); a study of Creole folk verse in Asia, Sing Without Shame (Amsterdam & Macau, 1990, also in Portuguese, Macau, 1996); Builders of the Oceans written for the Lisbon EXPO in 1998 (also in Portuguese and Spanish); three CDs of field recordings of Creole music in the series The Journey of Sounds (Lisbon, 1998); two volumes on the Brazilian and Portuguese avant-garde movments, A Vanguarda Literária no Brasil (Frankfurt, Vervuert, 1998) and As Primeiras Vanguardas em Portugal (Madrid, Iberoamericana, 2003); and a volume on Portuguese culture in Asia, De Chaul a Batticaloa: As Marcas do Império Marítimo Português na Índia e no Sri Lanka (Ericeira, Mar de Letras, 2005). He conducted field research in Sri Lanka and India, was a Fulbright lecturer and researcher in Brazil (1984, 1990-91) and has performed as a cellist in several professional orchestras and a string quartet.
---
Stuart Schwartz,  Professor of History, Yale University
Professor Schwartz, who received his Ph.D. from Columbia in 1968, specializes in the History of colonial Latin America, especially Brazil and on the history of Early Modern expansion. Among his books are Sovereignty and Society in Colonial Brazil (1973), Early Latin America (1983), Sugar Plantations in the Formation of Brazilian Society (1985), Slaves, Peasants, and Rebels (1992), as editor, A Governor and His Image in Baroque Brazil (1979), Implicit Understandings (1994), Victors And Vanquished: Spanish and Nahua Views of the Conquest of Mexico (2000), Cambridge History Of Native Peoples Of The Americas. South America (1999), and All Can Be Saved: Religious Tolerance and Salvation in the Iberian Atlantic World (2008). He is presently working on several projects: a history of independence of Portugal and the crisis of the Iberian Atlantic, 1620-1670; and a social history of Caribbean hurricanes.
---
Junia Furtado, Fall 2022 Fulbright Brazil Distinguished Scholar, Yale University
Junia Ferreira Furtado is full professor of Early Modern History at the Universidade Federal de Minas Gerais (UFMG)- PHD and Master History Programe - and at Universidade Federal de São Paulo – Mater History Programe - Brazil. Author of Chica da Silva: The myth of a Slave Woman (Cambridge University Press, 2009); The map that invented Brazil (Versal Editors, 2013) that won best book in Human Science - Jabuti Award prize, year 2014, by Brazilian Chamber of Books; and Quebra-cabeça africano, ou como um embaixador português, um geógrafo francês, um escritor inglês e um pirata imaginário transformaram a cartografia da África e abriram as portas para o Imperialismo (Miguilim/Odisseia, 2021).
---
Hendrik Kraay, Professor of History, University of Calgary
Hendrik Kraay studies the social, political, and cultural history of Brazil. His major publications include Bahia's Independence: Popular Politics and Patriotic Festival in Salvador, Brazil, 1824-1900 (McGill-Queen's University Press, 2019), Days of National Festivity in Rio de Janeiro, Brazil, 1823-1889 (Stanford University Press, 2013), and Race, State, and Armed Forces in Independence-Era Brazil, 1790s-1840s (Stanford University Press, 2001). He has also written about Brazilian independence, slavery, Afro-Brazilian culture and politics, identity, military institutions, and the Paraguayan War. His current research focuses on entrudo celebrations in nineteenth-century Brazil.His research is currently funded by a Social Sciences and Humanities Research Council Insight Grant and, in 2018-19, he held a Calgary Institute for the Humanities annual research fellowship.
---
Yuko Miki, Associate Professor of History, Associate Director of Latin American and Latinx Studies (LALSI), Affiliated Faculty of African and African American Studies (AAAS), Fordham University
Yuko Miki (she/her) is a historian of slavery in Brazil and the Atlantic World at Fordham University in New York City. Born in Tokyo, she holds a B.A. from Brown University and a Ph.D. from New York University. Her book, Frontiers of Citizenship: A Black and Indigenous History of Postcolonial Brazil (Cambridge) won several prizes including the 2019 Wesley-Logan Prize for the Best Book in African Diaspora History from the American Historical Association and the Warren Dean Memorial Prize for the Best Book in Brazilian History from the Conference on Latin American History (CLAH). Currently, Miki is writing a narrative history of the illegal slave trade to Brazil with support from the National Endowment for the Humanities, the American Council of Learned Societies, and the Schomburg Center for Research in Black Culture, among others. She is the Brazil Area Editor for the Americas journal and Chair of CLAH's Brazil Section.
---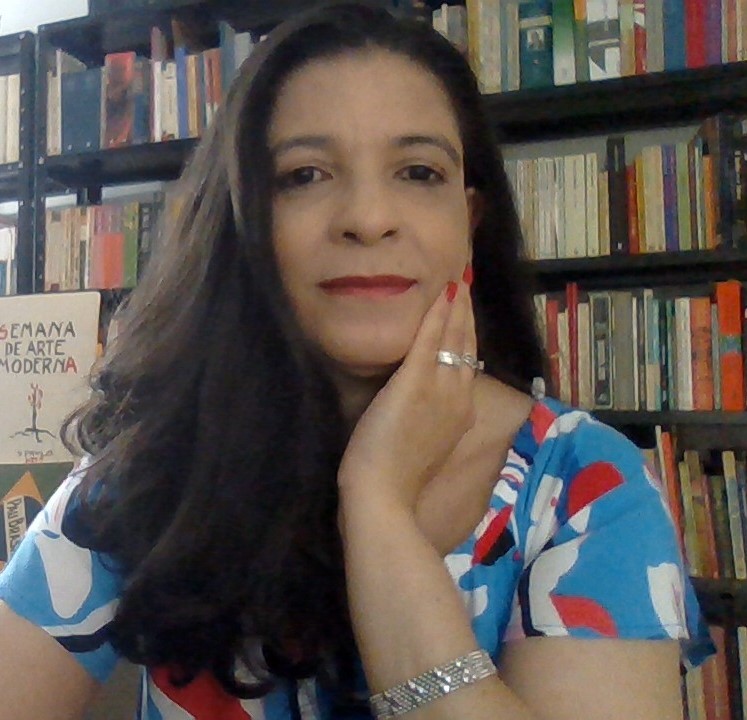 Gênese Andrade –PhD in Spanish-American Literature from USP, with a post-doctorate in Comparative Literature from Unicamp. Professor at Faap, researcher and translator. Author of Pagu/ Oswald/ Segall (Museu Lasar Segall; Imesp, 2009), Vicente do Rego Monteiro (Publifolha, 2013) and "Artistic Vanguards in Brazil, 1917-1967" (Oxford Research Encyclopedia of Latin American History, 2019). She is organizer of Oswald de Andrade, Feira das Sextas (Globo, 2004), Oswald de Andrade, Arte do centenário e outros escritos (Editora Unesp, 2022), Modernismos 1922-2022 (Companhia das Letras, 2022) and Correspondência Mário de Andrade & Oswald de Andrade (Edusp; IEB, in press). She is editorial coordinator, with Jorge Schwartz, of the current edition of the work of Oswald de Andrade (Companhia das Letras). She is Curator of the Exhibitions Trabalhos de um poeta: Jorge de Lima (Cedae-Unicamp, 2005), Pagu/ Oswald/ Segall (Museu Lasar Segall, 2009) and 100 Orpheu (BBM-USP, 2015).
---
Adriana Armony, Professor, Colégio Pedro II
Writer ADRIANA ARMONY holds a PhD in Comparative Literature from UFRJ, with a dissertation on "Nelson Rodrigues, reader of Dostoyevsky", and teaches at the Colégio Pedro II, in Rio de Janeiro. Her novels include A fome de Nelson [Nelson's Hunger] (2005); Judite no país do futuro [Judith in the Land of the Future](2008); Estranhos no aquário [Strangers in the Aquarium](2012), awarded a Petrobras literary fellowship; and A feira [The Fair](2017), finalist for the Rio Prize in Literature. She was editor, with Tatiana Salem Levy, of Cousins: stories of the Arab and Jewish inheritance (2010) and has published short stories and articles in various academic and literary magazines. In 2019, she did post-doctoral research at the Université Sorbonne Nouvelle - Paris 3 on the writer Pagu and her time in Paris between 1934 and 1935. This research resulted in the novel Pagu no metrô [Pagu in the Metro] (2022).
---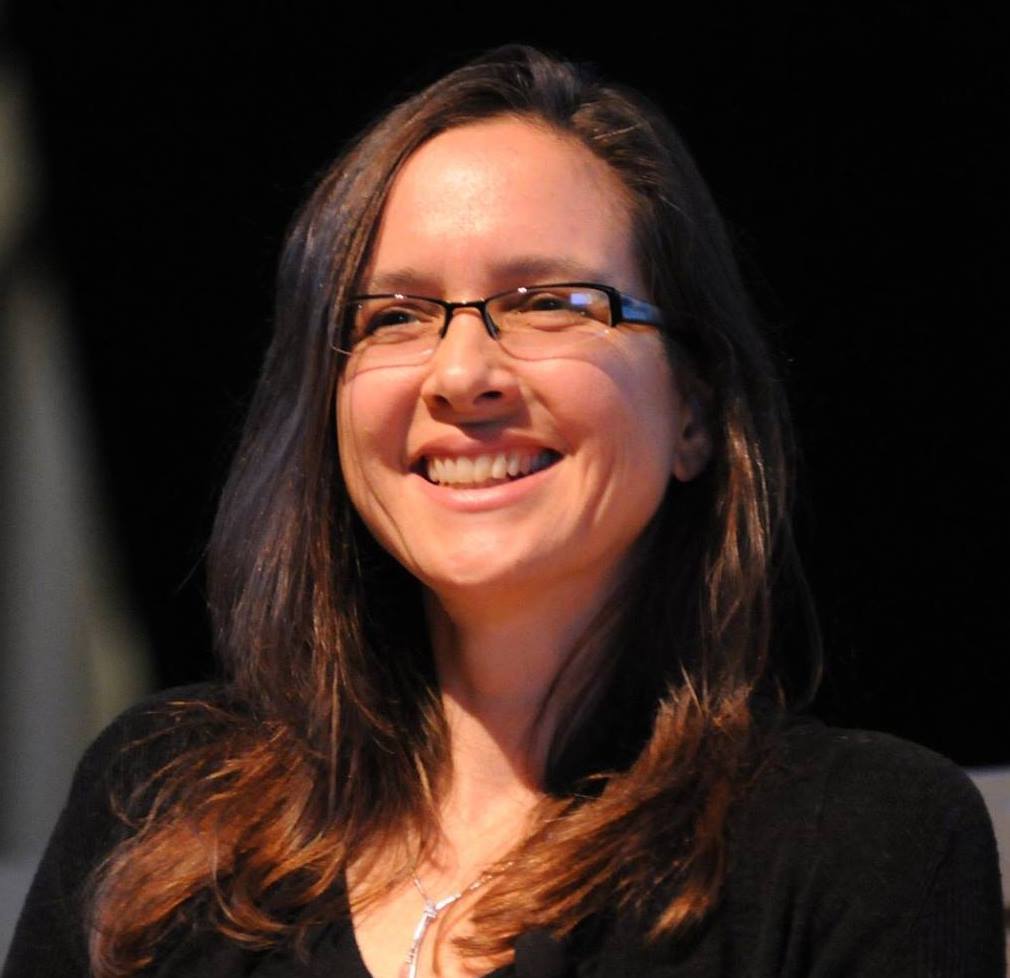 Michele Greet, Professor of Art History & Affiliated Faculty in LatinAmerican Studies, Cultural Studies, Honors, and Women's Studies, George Mason University
Professor Greet is Full Professor of Art History and affiliated faculty in Latin American Studies, Cultural Studies, Honors, and Women's Studies. She is also president of the Association for Latin American Art. She received her Ph.D. in Modern Latin American art from the Institute of Fine Arts, New York University in 2004. She is author of Transatlantic Encounters: Latin American Artists in Paris between the Wars, 1918-1939 (Yale University Press: 2018) and Beyond National Identity: Pictorial Indigenism as a Modernist Strategy in Andean Art, 1920-1960 (Penn State University Press: 2009). She is co-editor, with Gina McDaniel Tarver, of the anthology Art Museums of Latin America: Structuring Representation (Routledge: 2018). She has lectured widely on modern Latin American art and published articles in national and international journals including Papers of Surrealism, Journal for Surrealism and the Americas, Artelogie, and Journal of Curatorial Studies. She has also written exhibition catalogue essays for MoMA (New York), Museu de Arte de São Paulo, El Museo del Palacio de Bellas Artes (Mexico City), Los Angeles County Museum of Art, and El Museo del Barrio. She is currently working on a book on Abstraction in the Andes, 1950-1970 with the support of a National Endowment for the Humanities fellowship.
---
Ricardo Averbach, Miami University
Professor Ricardo Averbach is Director of Orchestral Studies at Miami University and Past President of the College Orchestra Directors Association. Originally from Brazil, he received his conducting degree at the National Academy of Music of Bulgaria and his doctoral degree at the University of Michigan. Professor Averbach conducts regularly in South and North America, Europe and Asia, having performed as guest conductor in over 15 countries. His discography contains several world premiere recordings, including major works by Heitor Villa-Lobos, such as the ballet Amazonas, the Insects' Martyrdom and the Fantasy in Three Movements. His recordings have sold more than half a million copies around the world and his concerts have been broadcast on radio and television in over 50 countries. As a scholar, he published a number of articles in peer reviewed publications and the critical edition of Villa-Lobos's The Insects Martyrdom with the Theodore Presser Company. He is honored to launch his book Villa-Lobos and Modernism: The Apotheosis of Cannibal Music (Lexington Books, an imprint of Rowman and Littlefield) at this conference.
---
Barbara Weinstein, Professor of History, New York University
Barbara Weinstein is Silver Professor of History and Past President of the American Historical Association. Her publications include The Amazon Rubber Boom, 1850-1920 (1983), For Social Peace in Brazil: Industrialists and the Remaking of the Working Class in São Paulo (1996), and The Color of Modernity: São Paulo and the Making of Race and Nation in Brazil (2015). Her articles have appeared in the American Historical Review, the Hispanic American Historical Review, ILWCH, Journal of Women's History, Radical History Review, the International Review of Social History, and the Revista Brasileira de História, among others. Her research has received support from the National Endowment for the Humanities, the John Simon Guggenheim Foundation, and the Radcliffe Institute for Advanced Study. In 2017-18 she was a fellow at the Cullman Center for Scholars and Writers where she worked on an intellectual biography of the pioneering Latin Americanist Frank Tannenbaum.
---
Bryan McCann, Professor &Chair,  Department of History, Georgetown University
Bryan McCann teaches courses on Latin America, particularly Brazil, as well as thematic courses on Global History. He has published works on a wide range of topics in Modern Brazilian and Urban History. His books investigate the history of favelas and their relationship to the broader city in Rio de Janeiro, the history of Brazilian radio and popular music, the transformation of Brazil since the 1980s, and the nature of the informal city in Latin America. His current research explores Disaster Politics in Recent Brazil, exploring the serial tragedies of Boate Kiss (2013), Mariana (2015), Museu Nacional (2018) and Brumadinho (2019) as both emblematic of and consequential for Brazil's recent trajectory. The research explores the political, social, cultural and legal contexts and implications of these four national tragedies.
---
Sidney Chalhoub, Professor of History, Harvard University  
Sidney Chalhoub is Professor of History and of African and African American Studies at Harvard University. He taught at the University of Campinas (UNICAMP), Brazil, for thirty years before moving to Harvard in 2015. He published three books on the social history of Rio de Janeiro: Trabalho, lar e botequim (1986), on working-class culture in the early twentieth century; Visões da liberdade (1990), on the last decades of slavery; and Cidade febril (1996), on tenements and epidemics in the second half of the nineteenth century. He also published Machado de Assis, historiador (2003), about the literature and political ideas of the most important Brazilian novelist of all times, and A força da escravidão (2012), on illegal enslavement and the precariousness of freedom in nineteenth-century Brazil. He co-edited six volumes on Brazilian history and literature and has served as main advisor to 31 Ph.D. dissertations.
---
Lilia Schwarcz, Professor of Anthropology, University of Sao Paulo
Lilia Moritz Schwarcz is Full Professor in Anthropology at the University of São Paulo and Global Scholar at Princeton. Lilia was fellow at the Guggenheim Foundation (2006/ 2007) and a visiting professor at Oxford, Leiden, Brown, École des hautes études en sciences sociales and Columbia University. She published several books, such as Retrato em branco e negro (1987),  O sol do Brasil (2008);  Lima Barreto. Triste visionário (2017); among them three in English: Spectacle of Races (1999);  The Emperors beard: D. Pedro II a tropical king, (Farrar Strauss and Giroux, 2004), and Brazil: a biography – with Heloisa Starling (Companhia, 2016/ Penguin, Spain 2016; Farrar Strauss and Giroux and Penguin UK, to be published in 2018). Lilia also works as editor of non-fiction books at Companhia das Letras. She was a curator of some exhibitions such as:  Nicolas-Antoine Taunay: a French translation of the tropics (2008), A history of Brazil an interpretation by photographs, (with Boris Kossoy, 2013), Mestizo Histories (with Adriano Pedrosa, 2014), Childhood histories (MASP, 2016), Sexuality Histories (Masp, 2018) and Afro-Atlantic histories (to be open in June 2018 at Masp and Instituto Tomie Ohtake. Since 2015 she is co-curator at MASP (Museum of Modern Art of São Paulo) and a columnist at Nexo Magazine.
---
Eduardo Jorge de Oliveira, University of Zurich
Professor of Brazilian Studies (literature, culture, media) at the Seminar of Romance Studies of the University of Zurich (UZH). He is the author of A invenção de uma pele. Nuno Ramos em obras (Iluminuras, São Paulo, 2018), Signo, sigilo. Mira Schendel e a escrita da vivência imediata (Lumme Editor, 2019) also published in Germany under the title Beschweigen, Bezeichnen. Mira Schendel und die Schrift unmittelbaren Erlebens (Trad. Melanie Strasser, Diaphanes, 2020). He edited the book Antropofagias! on Oswald de Andrade (Peter Lang, 2020), and Poesia-Crítica-Tradução ("Poetry-Criticism-Translation") on Haroldo de Campos (Peter Lang, 2022). He also participated in the first monographic book about Solange Pessoa (Circle Books, 2020), Brazilian artist exhibited in Reclaim the Earth. In Brazil, he directs the collection of essays "Peles Inventadas", at Relicário Edições.
---
Luís Madureira, Professor of African Cultural Studies, University of Wisconsin-Madison
Luis Madureira is Professor of African Cultural Studies at the University of Wisconsin-Madison and Director of the African Studies Center. He earned his PhD in Comparative Literature from the University of California-San Diego. His research interests include Luso-Brazilian colonial and postcolonial studies, Modernism and Modernity in Latin America, Africa and the Caribbean, early modern and colonial studies, and theatre and performance in Africa. He has published two books—Cannibal Modernities (2005) and Imaginary Geographies (2007)—and several articles on these and related topics. His current projects center on Mozambican drama and Luso-African historical fiction. He is currently completing a book on Mozambican and Luso-African theatre.
---
Carlos Jáuregui, Department of Romance Languages and Literatures, University of Notre Dame
Elected member of the MLA Colonial Latin American Forum executive committee (2019-2024). His publications include: Emiliano Zapata: 100 años, 100 fotos / Emiliano Zapata: 100 years, 100 Photographs. Catalogue: Coauthored and co-edited with David Solodkow and Karina Herazo (México: Casasola México; Bogotá: Universidad de Los Andes, 2022); Espectros y conjuras. Asedios a la cuestión colonial (Madrid: Iberoamericana, 2020).  Canibalia. Canibalismo, calibanismo, antropofagia cultural y consumo en América Latina (Habana Cuba y Córdoba, Spain, Casa de las Américas 2005: second revised edition: Vervuert 2008), winner of the Premio Casa de las Américas 2005; The Conquest on Trial: Carvajal's Complaint of the Indians in the "Court of Death" (Pennsylvania State UP, 2008); and Querella de los indios en las "Cortes de la Muerte" (1557 (México: UNAM, 2002). He is co-editor of Heterotropías: narrativas de identidad y alteridad latinoamericana (Pittsburgh: IILI, 2003, with J.P. Davobe), Colonialidad y crítica en América Latina. Bases para un debate (México: UDLA, 2007 with M. Moraña), Revisiting the Colonial Question in Latin America (Madrid / Frankfurt, Iberoamericana / Vervuert, 2008, with M. Moraña), and Coloniality at Large. Latin America and the Postcolonial Debate (Duke UP, 2008 with Enrique Dussel and M. Moraña). Winner of the FORD-LASA Special Projects Award, 2003. Professor Jáuregui also co-authored and coedited with Joseph S. Mella and Edward F. Fischer Of Rage and Redemption: The Art of Oswaldo Guayasamín (Vanderbilt University Fine Arts Gallery, 2008), the art catalog for the Oswaldo Guayasamín Art Exhibit and National Tour 2008-2009. He is currently working on a book-length study titled "Colonial Renegades in Yucatán" for which he was awarded a year long fellowship by the National Endowment for the Humanities and the Bavarian Program for Foreign Visiting Scholars Fellowship at the University of Augsburg. Other projects include the book Bartolomé de Las Casas and the Biopolitical Paradigm of Colonial Modernity cowritten with David Solodkow, and the edited volume Teaching Cabeza de Vaca, PMLA Series, coedited with Luis Fernando Restrepo.  
---
Melanie Strasser, University of Vienna
At present I am a research fellow at the IFK International Research Center for Cultural Studies | University of Art and Design Linz in Vienna in Vienna. My doctoral project deals with the relationship between the metaphor of Brazilian anthropophagy and the process of translation. My areas of research are Brazilian and Portuguese Literature, Literary Theory and Translation theory. am also a lecturer for Portuguese and Brazilian Literature at the Department of Romance Studies at the University of Vienna.